Today, it's becoming increasingly common to work from home for at least part of the week. Investing in the furniture necessary to work from your living space can allow you to focus on your work in comfort and style.
Investing in home office furniture in La Grande, Island City, Union City, Baker City, or Enterprise, OR is an excellent way to maximize your productivity and execute your job duties in comfort! Northwest Furniture And Mattress offers a comprehensive range of office furniture solutions designed to meet your needs. We offer a full spectrum of office furnishing solutions, including:



Desks

Selecting a desk that meets your needs as a home office worker is challenging; it's important to identify a desk large enough to host all of the materials necessary to execute your job, as well as one that's comfortable for you. We offer standing, sitting and hybrid desk solutions.




Chairs

A distracting chair could seriously disrupt your workflow. Investing in a high-quality office chair is an excellent way to ensure that you're as productive as possible when working out of your home office. That's why we offer a range of high-quality office chairs.




Shelves & more

We sell a number of bookshelves and other helpful tools that may allow you to complete your work more efficiently, comfortably and effectively. Be sure to ask about our fully stocked inventory of shelving solutions and more.
Invest In Your Home Office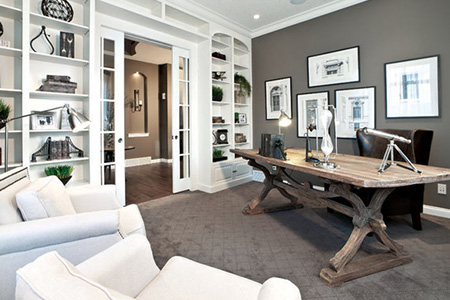 Whether you a have a dedicated room for your home office or need to incorporate a desk & storage to carve out a home office, investing in high-quality furnishings can allow you to make the most of your space.
Call Northwest Furniture And Mattress today at 541-963-5440 to learn more about our mattresses, living room, and office furniture offerings and to inquire about any discounts you may qualify for, including our special veterans' discount.